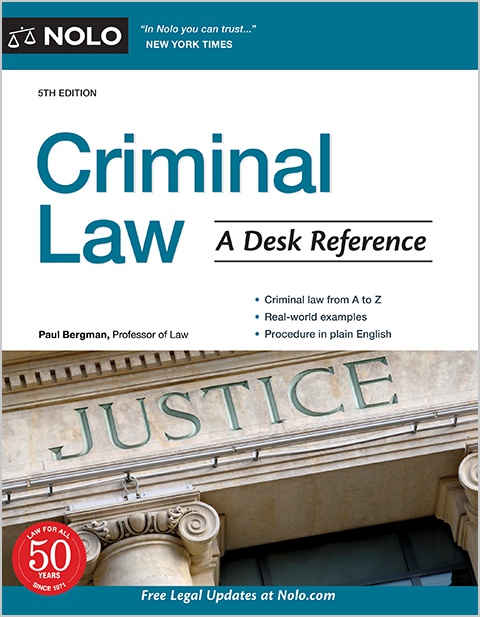 Criminal Law: A Desk Reference
$44.99
Whether you're studying law, work in law enforcement, or simply want to know more about the criminal justice system, this book will get you up to speed.
Criminal Law: A Desk Reference covers the basic to the complex in alphabetical order. Whether it's "alibi" or "writ of habeas corpus," the book makes it easy to find and understand what you're looking for.
With this book you'll be able to:
• learn the law with real-life examples
• understand procedures from arraignment through appeals
• see defenses to common crimes, and
• make sense of controversies regarding police use of force..
The fifth edition has been thoroughly updated to reflect the latest criminal law trends and Supreme Court rulings.