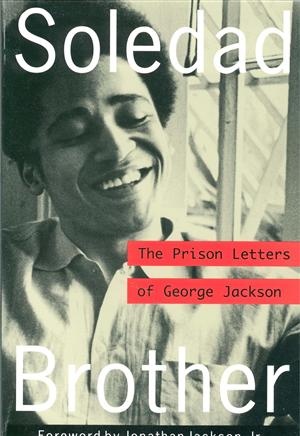 Soledad Brother: The Prison Letters of George Jackson
$18.95
Product is not currently in stock, shipping may be delayed.
339 pages.
Lawrence Hill Books (1994) (orig. pub. 1970).

Lucid explanation of the politics of prison by a well-known prison activist. More relevant now than when it first appeared over 30 years ago.

From Library Journal

Jackson gained notoriety shortly before his death in 1970 when his younger brother unsuccessfully tried to free him at gunpoint when Jackson and two others were on trial for killing a guard. Written between 1964 and 1970 while serving time in Soledad Prison for robbery, the letters reveal the brutality and racism faced by prisoners and call for unity among African Americans. This edition contains a new foreword by Jackson's nephew Jonathan. Soledad Brother remains "recommended for most libraries" (LJ 12/15/70) and is a solid title for Black History Month in February.
ISBN-10: 1556522307
ISBN-13: 978-1556522307